Not very often that a film breaks new ground but Renaissance le Film looks set to do that. It's almost pure black & white - minimal gray scale. It's part live action (motion capture) and part animation/modelling using Maya, SyFlex and Air. Genre is sci-fi/action. I caught a brief article on it while flipping through the April issue of 3D World magazine. Terrific graphic style. Check out the trailer (Firefox worked more easily). Read more at imdb.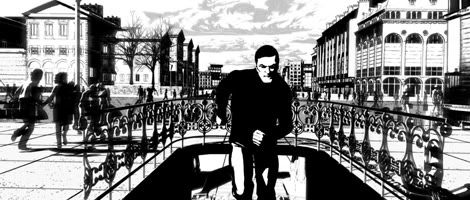 It comes out March 15th in France and hits the rest of the world later this year.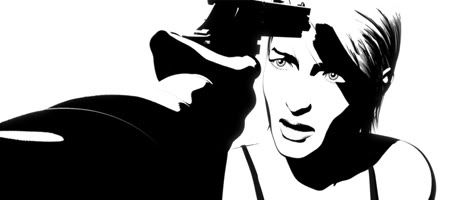 Can't wait to see it.