I love Tokyo. It's such a great hive of activity and concentrated Japanese culture. We took the kids around some of the main districts and mostly spent our days wandering and shopping.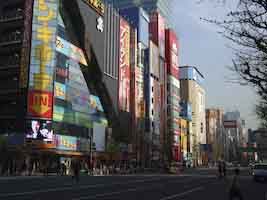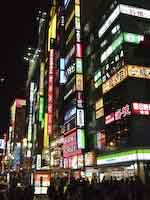 Our first stop was Akihabara ("Electric Town") to check out all the electronics. The kids loved it. Lots of stuff but nothing particularly cheap. I picked up a new pair of earphones. I also had to witness this trend of waitresses dressed in french maid uniforms. Indeed it's true. There's even manga all about maid power! We also wandered around Shinjuku the same evening just enjoying all the neon.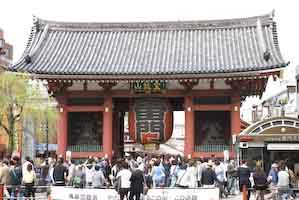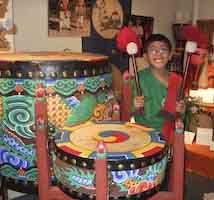 We spent a full day wandering around the market and kitchen shops of Asakusa. Jenny picked herself up three knives altogether. It was a shop till you drop day. We had a good time bashing the drums at the Drum Museum.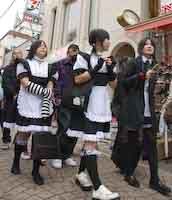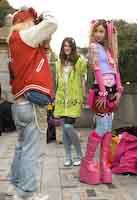 We spent Sunday wandering from Harajuku to Shibuya taking in all the teen culture. This is where you can find the Japanese youth dressed in the various tribal fashions along Takeshita Dori and by Harajuku station. It's fascinating to watch.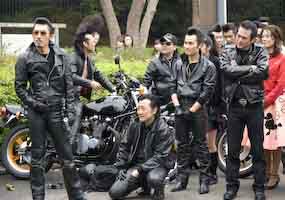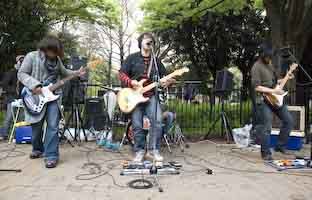 There was a group of greasers dancing in Yoyogi park and a local band playing on the sidewalk. Outside NHK Hall, there's plenty of buskers. It was a rather damp and cool day but there was still lots going on. It must be amazing in the summer.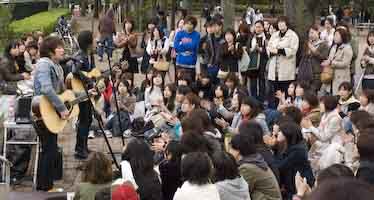 Once you get to Shibuya, it becomes fashion city. I mean Japanese women really dress well. They are fantastic and are right up there with Italian women as best dressed in the world. If you get a chance, wander around the the 109 Building just to check out the shop assistants!

On our last day, we found the Sony Building in the Ginza district and checked out their latest toys. Unbelievably, we ran into Chung & Ang there - friends who had moved to Seattle. We chatted a while and then went in search of the Sony Playstation showroom which had moved to another district. It was rather disappointing and not worth searching out. However, along the way, we found the Honda building and got to see a demonstration of Asimo, their humanoid robot.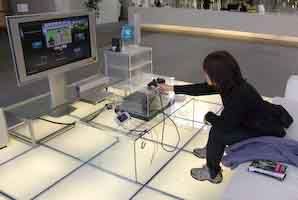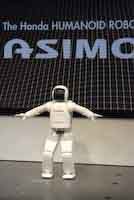 We had to cut the day short as we needed to move to a hotel in Narita to make it easier to catch our morning flight to Beijing. In Tokyo, we stayed at the Hotel Edoya - yet another modern ryokan. I'd highly recommend it. It's quite central (near Ueno Park) and easy to get around.

Tags: Travel, Japan